FCB Now Has 78 Branches Nationwide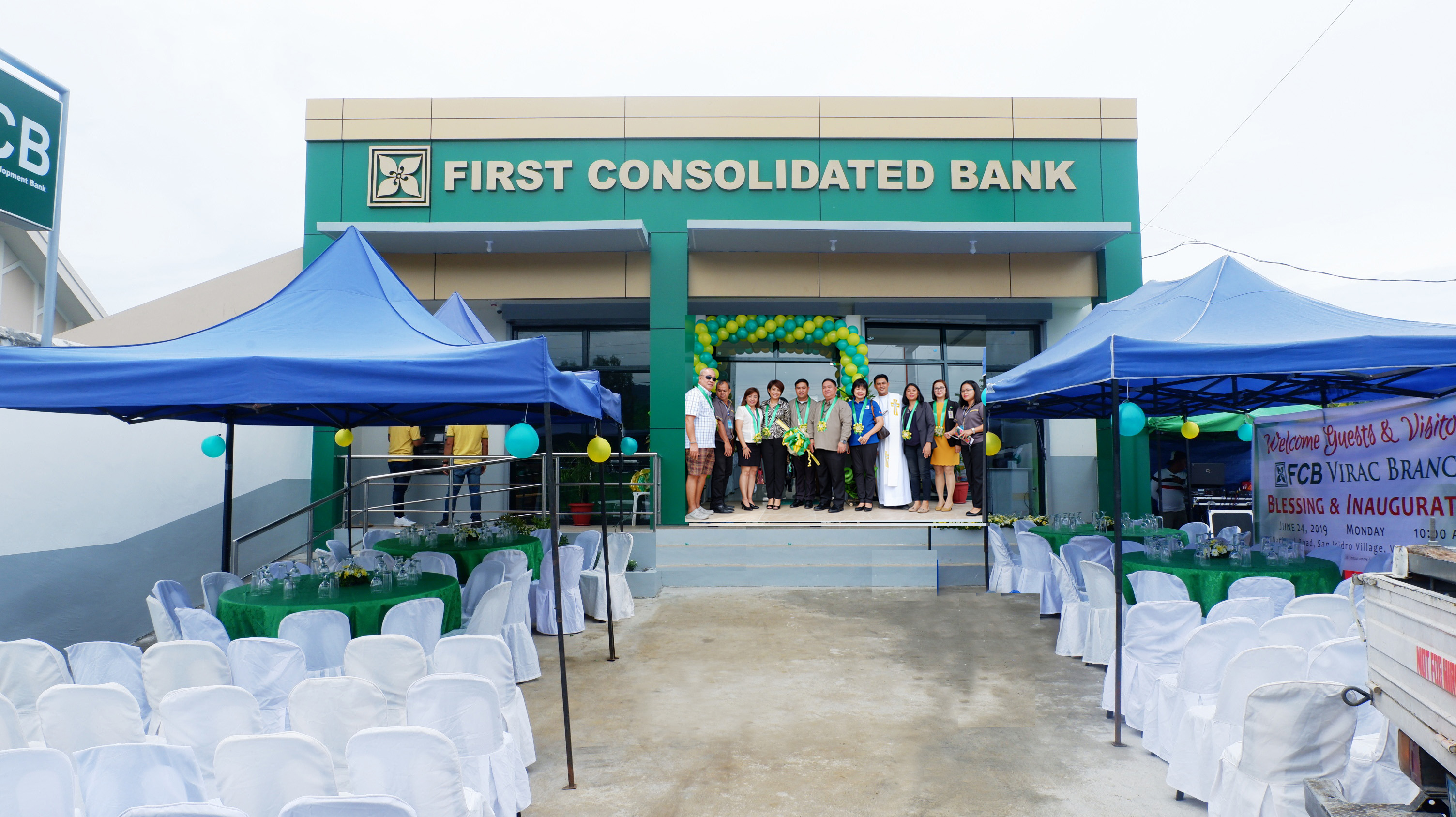 Serving the country with 78 branches and 53 branch-lite units nationwide
FIRST CONSOLIDATED BANK has opened its 5th branch in Bicol Areas. The Virac Branch is located at National Road, San Isidro Village, Virac, Catanduanes. The inauguration of the new branch was welcomed and supported by the business community, religious and political leaders and residents of the town.
FCB now has 78 branches all over the Philippines, with 18 in Luzon, 43 in Visayas, and 17 in Mindanao. FCB also has 55 branch-lite units and a liaison office in Manila with a total of 134 banking offices and 136 Automated Teller Machines (ATMs).
The yearly expansion enables FCB to provide more extensive services to its clientele.
FCB operates as a full service bank with competitive lines of financial services. FCB is committed to contribute and provide quality banking services to customers in micro, small and medium enterprises.